Yesterday, I wrote about Delta's website hack that would have allowed you to check your Experian Mosaic classification and some of the parameters Delta had on file about you.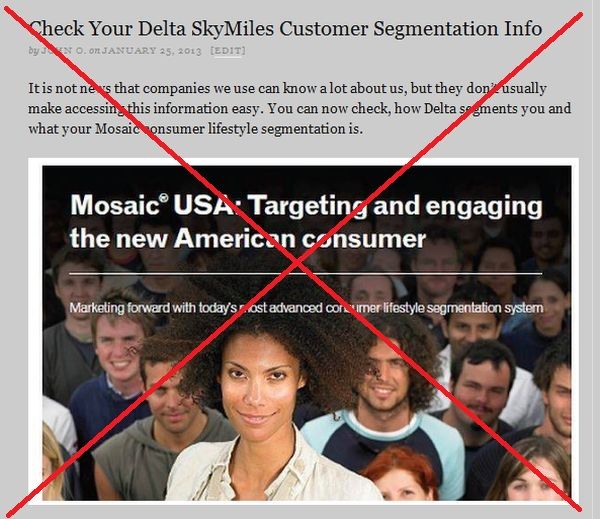 As I predicted, Delta has now closed this hole on their website and has issued the following statement regarding the issue:
Like many companies, Delta uses demographic and other data to help provide a personalized experience for our customers, improve how we communicate with them and design offers customized to their interests. While the data displayed was only available to the specific user, we sincerely regret that this code displayed and the confusion it may have caused for our customers. We worked to resolve the issue promptly upon discovering it.
But not everything is lost. If you reside in any of the European Union member states, it is your right to have access all the information that Delta has on file about you. You can send a request for ALL information that Delta has on file to any of their offices in Europe and they must comply with the request.
Conclusion
As I said yesterday, it is not uncommon for any business to have collected and using this information to segment their customer base. It is just surprising how foolish Delta was releasing this information wide open on their website.
Delta has not been able to fix the award calendar display on Delta.com, although it has now been broken for several years. They were, however, able to fix this hole in a day. Makes you wonder?